Who uses TopoFusion?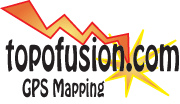 What started as a program to plot and analyze mountain bike rides has turned into more than we could have imagined. Here are a few examples of people and organizations that find TopoFusion useful.
---
Trackleaders.com
- Trackleaders uses TopoFusion technology to process SPOT messages and provide live event tracking. Example events include the Baja 1000, Iditarod, Yukon Quest, Tybee 500, Tour Divide and the Colorado Trail Race.

Medicine Wheel Trail Advocates
- Medincine Wheel's mission is to maintain and expand trail access for mountain bikers and all trail users in the Pikes Peak region.
"TF let us design the trail corridor within strict property boundaries and accounting for slopes and trail grades, in under two hours, all without leaving the office. The alternative would have meant days of scouting on foot through very tough terrain. In the end, with our TF route already laid out, all we had to do was two quick scouting trips to confirm the alignment on the ground and get approval."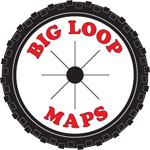 Big Loop Maps
- The most complete mountain bike map for southwest Colorado with trails not available on any other map. Covering Cortez, Dolores, Mancos, Rico, Four Corners, San Juan National Forest SJNF, LaPlata Mountains, Mesa Verde, Hovenweep, Telluride and the Canyon Of The Ancients CANM and adjacent Durango and Telluride.
Appalachian Pages
- The latest (2009) handbook for hiking the Appalachian Trail features elevation data and GPS profiles produced using TopoFusion software. Written by David Miller (author of
AWOL on the Trail
) and Rick Towle.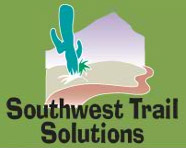 Southwest Trail Solutions
- focuses on sustainable trail design for both private and public lands. Founder Mark Flint uses TopoFusion to plan and manage new trail layouts, GPS'ing them in the field. He has been involved in the design and construction of such trails as the 50 Year Trail, 24 Hours in the Old Pueblo Race Course, Tucson Mountain Park and the Sweetwater Preserve.
Cycling Videos Online
provides virtual reality cycling videos, combining first person video, statistics and moving maps. The route position and close up maps are all generated with TopoFusion software, using the playback feature.

Bikepacking.net
is a website dedicated to bike camping and overnight tours. It features trip reports, gear reviews and extensive route information, including GPS data. Bikepacking.net relies heavily on TopoFusion software for route details, stats and maps.

Search Rescue and Recovery Resources of Minnesota.
- SRRR/MN is a non-profit confederation of autonomous groups and individuals who are dedicated to providing quality search, rescue, and recovery services to assist and support public, private, and/or governmental agencies. The purposes of this organization are to promote and develop search, rescue, and recovery capabilities and resources in the State of Minnesota with the underlying principle of saving lives and reducing suffering.
Jack Sorensen, President ADS Ltd. Consulting Engineering
- We are long-time users of TopoFusion for both professional and recreational activities. For every new project or adventure, we use TF for our initial recon and assessment. TF has proven invaluable for preliminary trail and road alignment planning. Recreationally, we plan and often gpx snowshoe, hiking, MB, ATV, and kayak adventures. TF has proven far more effective and friendlier than a number of much more expensive software we have tried.
CadenceXC
- CadenceXC Productions is a Canadian company that began filming and doing GPS work for local (Ontario, Canada) mountain-biking endurance race events in 2006. Early work was primarily composed of helmet-cam race laps and GPS profiles. Additional footage has been added to cover the whole experience of the events they capture providing participants with a great event memory and training aid.
Technology in K9 SAR
- Lisa Harper is an expert at utilizing the latest hardware and software to aid search and rescue operations with K9 units. She is a member of the Mid-Atlantic D.O.G.S. SAR organization.
Trail Wiki
- Trail Wiki is a colaberation of hiking trails. Trail Wiki's mission is to create the largest user contributed hiking guide in the world. "Thank you for making such great software at an affordable price."

PhysFarm
- PhysFarm is dedicated to helping clients in amateur and professional sports achieve excellence in athletic performance through the application of the latest science and state of the art technology. Dr.
Phil Skiba
uses TopoFusion's unique features to coach his elite level triathletes.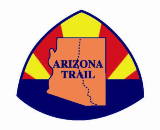 Arizona Trail
- The now complete Arizona Trail spans 800 miles from Mexico to Utah. The Cienega Corridor project has built over 35 miles of new trail, and TopoFusion was used every step of the way.
Office of Surface Mining Reclamation and Enforcement
- OSM works to further the science of reclaiming mined lands and protecting the environment -- including initiatives to promote planting more trees and establishing much-needed wildlife habitat. OSM educates State and other officials on using GPS with TopoFusion.
Rooney Engineering
- Rooney Engineering, Inc., (REI), specializes in the field of petroleum, natural gas and water pipeline transmission projects in addition to bulk liquid storage and transfer systems. Rooney Engineering has been a longtime site license user of TopoFusion.
Mark over at
cyclesnack.com
is a frequent blogger who uses TopoFusion to post maps of his rides and other adventures. Check it out.
Forest Hiker
is a site dedicated to exploring Oregon's Northern Coast Range. This mountainous region is dominated by vast stretches private timber lands and the extensive Tillamook State Forest. This extreme terrain, an extension of the world's only "temperate jungle" extending from Vancouver Island down into Oregon's Coast Range is among the most rugged and densely grown geographies in the world. Accessible to non-mechanized travel, the private timber lands afford a huge region of infrequently visited "working forests" that afford hikers and bikers immersion into an ever changing ecology teeming with wildlife and the unique beauty of the solitary forest. This site is dedicated to exploring the myriad logging roads, active and abandoned, that spiderweb across these mountains. Armed with accurate maps that allow you to navigate the labyrinthian networks, we seek to help you lose yourself in this remote experience and eventually find your way home to share the experience with others!
ESTANDA
- East Side Track And Altitude (ESTandA) is thrice-a-week group that works out on track and trail and bears the motto "To run is to live." Founder John Norris and other members use TopoFusion to map their long trail runs throughout southern Arizona.
For GPSTracklog.com
, we use TopoFusion as our software of choice for handheld GPS, due to its ease of use, superior track management tools, log book and the ability to view data over aerial photos and USGS topo maps.
lacemine29.com
- Mike Curiak, cycling adventurer extraordinaire and holder of the world record for human powered travel on the Iditarod Trail. Check out his
latest adventures
.
Simblissity.net
- Manufacturers of unique ultralight designs for backcountry adventurers. Simblissity also maps and maintains the
Grand Enchantment Trail
.
leebackwellstudio.com
- Lee Blackwell has been handcrafting desert themed copper fountains and sculptures since 1982. He finds his inspiration on the mountain bike, and has been using TopoFusion to plan his biggest adventures.
Adventure Cycling
- TopoFusion software was used to generate the elevation profiles for Adventure Cycling's 2500 mile Great Divide Mountain Bike Route.
WaraWara GPS
- Supplier of car navigation devices for the Caribbean island of Curacao, uses TopoFusion's Make Network feature in their roadmap maintenance process.
zachsmyagent.com
- Zach MacDonald, real estate agent for Tierra Antigua.
William Blacke Photography
- William Blacke used TopoFusion's
PhotoFusion
feature to georeference his amazing photos from his 2006 motorcycle trip from Portland, OR to St. John's, Newfoundland. View all the PhotoFusion pages
here
.
epicrides.com
- Epic Rides promotes off-road cycling events ranging from 10 to 100 miles. TopoFusion has been the software of choice for planning and mapping all Epic events since 2003. Examples include the
24 Hours in the Old Pueblo
and the
Tour of the White Mountains
.
Conrad's Candy
- Every endurance athlete worth their salt knows (and lives by) candy! Owner JJ Krachtus uses TopoFusion to map and plan his hikes.
The
Cape Cod Athletic Club
uses TopoFusion to map out its runs. See the
running routes
area of their wiki for some TF maps.
Guy Starbuck
(http://www.starbuck.org/exploring/)
uses TopoFusion to explore and photograph remote locations in the southwest United States.
Would you like to be listed here?
If you're a TopoFusion user and want to be listed here, just send us an email at:
users@topofusion.com
Thanks!