Arizona Trail Jamboree
Date and Time
Saturday, January 9, 2016
Pistol Hill Trailhead
LOCATION MOVED!
Snyder Hill BLM Land
Due to a very wet week of weather, the Jamboree will be held at Tucson Mountain Park, where soils are much more resilient to rain.
The Arizona Trail Jamboree is a charity ride benefiting the
Arizona Trail Association
. 35 miles (or 25) of sweet singletrack (one way), ending with free beer and schwag at Pistol Hill Road.
Maps / GPS
Updated for Tucson Mountain Park, 2016 route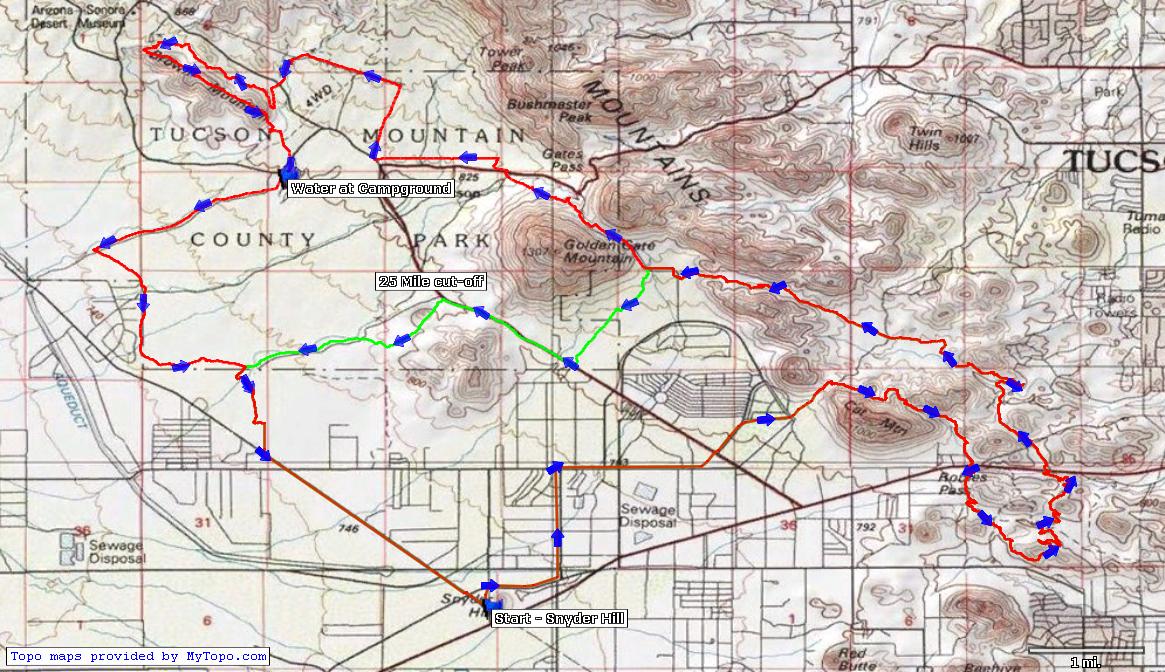 25 GPX file:
AZTJambo-Snyder-25mile-v1.gpx
35 GPX file:
AZTJambo-Snyder-35mile-v1.gpx
There are, of course, many trails in Tucson Mountains. These routes are just suggestions, feel free to lengthen or shorten as desired.
How to sign up
To sign up please make the suggested $35 donation directly to the Arizona Trail Association. Here is the link to ATA's donation page:
http://www.aztrail.org/donate.html
Near the bottom of this page is a button that says PayPal Donate Now. It will take you to PayPal's website where they can enter the amount ($35) and make sure to input the following on item description:
AZTJAMBOREE
Logistics
Once you have made your donation to ATA, please RSVP for a shuttle time (or as a self shuttle, which is highly encouraged) by filling out this form:
AZT Jamboree RSVP
.
Please
DO NOT
fill out this form until after you have donated!
35 mile start time - 9:30
25 mile start time - 11:00
Both distances finish at Pistol Hill, where the shuttle pickup is. BYO meat for the after ride festivities at Pistol Hill.
Directions to Snyder Hill
On Google maps
.
Please carpool as there is limited parking available!
For more information
Contact Chad Brown at azepicriderandrunner AT gmail.com
Friends