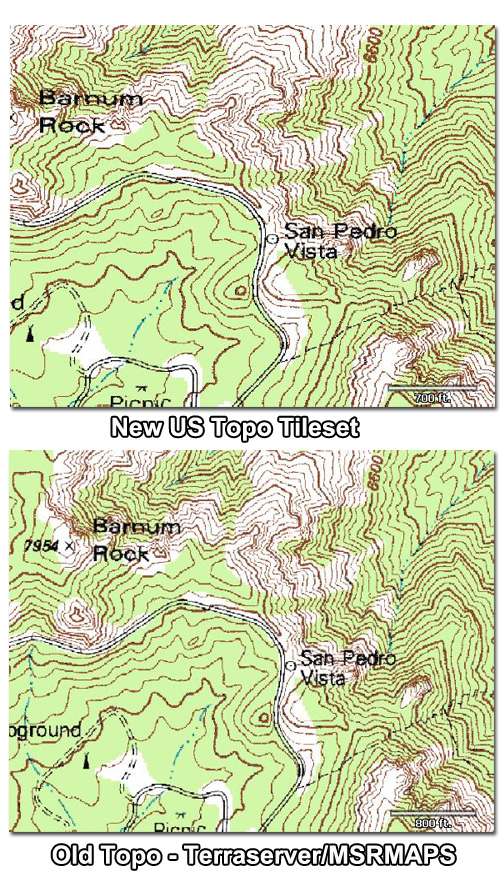 We're happy to announce the release of v4.5 of both the Pro and Basic product. The main new feature is the addition of the "US Topo" tileset, which replaces the now deprecated "Topo" tileset. The old Topo tileset was downloaded from MSRMaps.com (formerly Terraserver) which has been shut down (read details here: MSRMaps shutting down).
Previously downloaded maps in the old Topo tileset will still be available to existing users, but future downloads have been disabled. For more details, read the forum thread:
http://www.topofusion.com/forum/index.php?topic=7159.0
---
Head over to the Download Page to try TopoFusion out, free of charge.
Registered users refer to your registration email for the download link, or go here to request your code and the download URL.
Full list of changes
For a complete list of changes see the Revision History